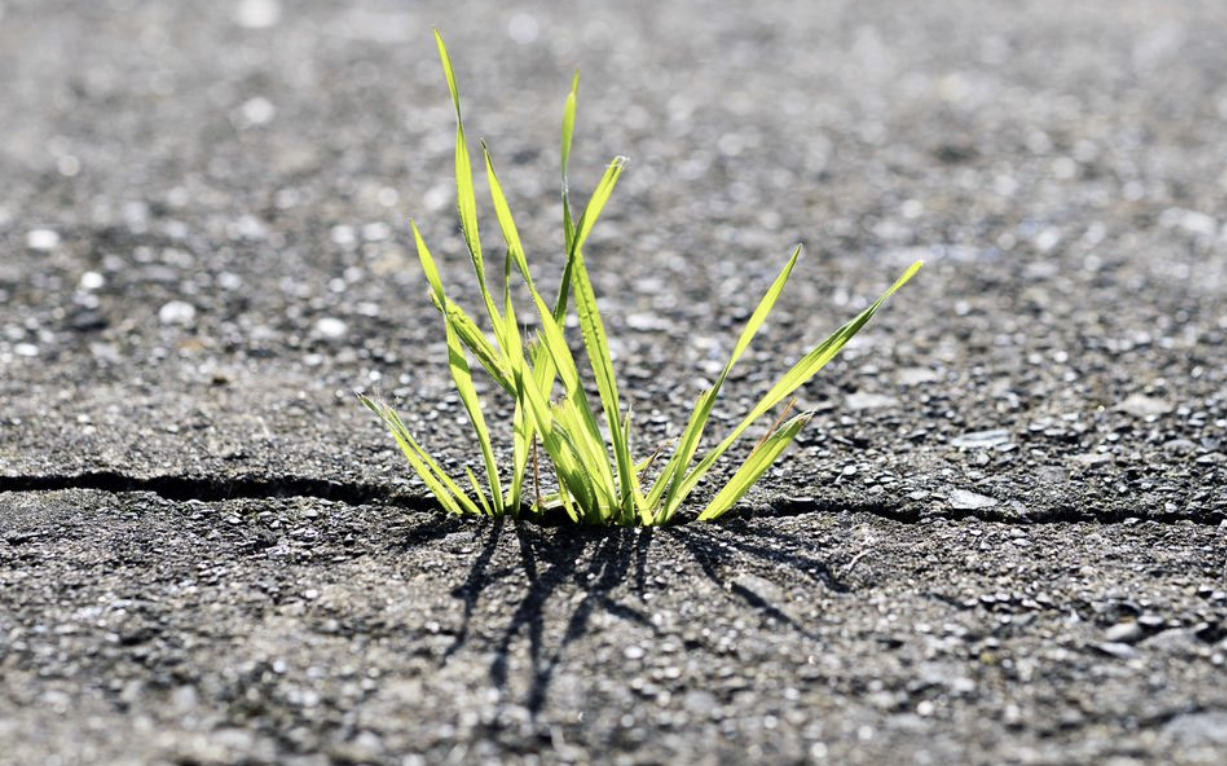 (Photo Credit: Andrew Paterson/Getty Images)
As sure as this weed figured out how to crack concrete and thrive, life will return to normal someday. If you have suffered loss, please know that I pray you too will find a way to thrive someday also.
While Panic is a rational response to what is going on, I think we can all agree it is not healthy, nor productive. Here are some ideas to make the most of a most unfortunate situation. I hope you will share what is helping you too.
Control what you have control of and not that which you do not.

I do not have control over

Stimulus Packages
Healthcare
Employment, etc.

I do have control over

What I do with my time
What I think about
Who I talk to on a daily basis
How much media I consume

Exercise - it's unbelievable how much better I feel after 20 minutes of stretching and 40 minutes weights in the morning. If you are able to walk in your neighborhood, doing so is also very therapeutic.
Socialize - I make a point of talking with at least 3 people a day. This can be video chat or traditional phone call. The point is to stay connected while being isolated.
Learn - under normal circustances, there is never enough time to indulge in learning new things. We have time now. Today I meditated for the first time. It was fantastic! If you are interested, Elevate is offering a free year subscription for their Balance: Meditation App.
Wake up with intention - I am trying to have a purposed filled day each day. Set goals, meet them and repeat.